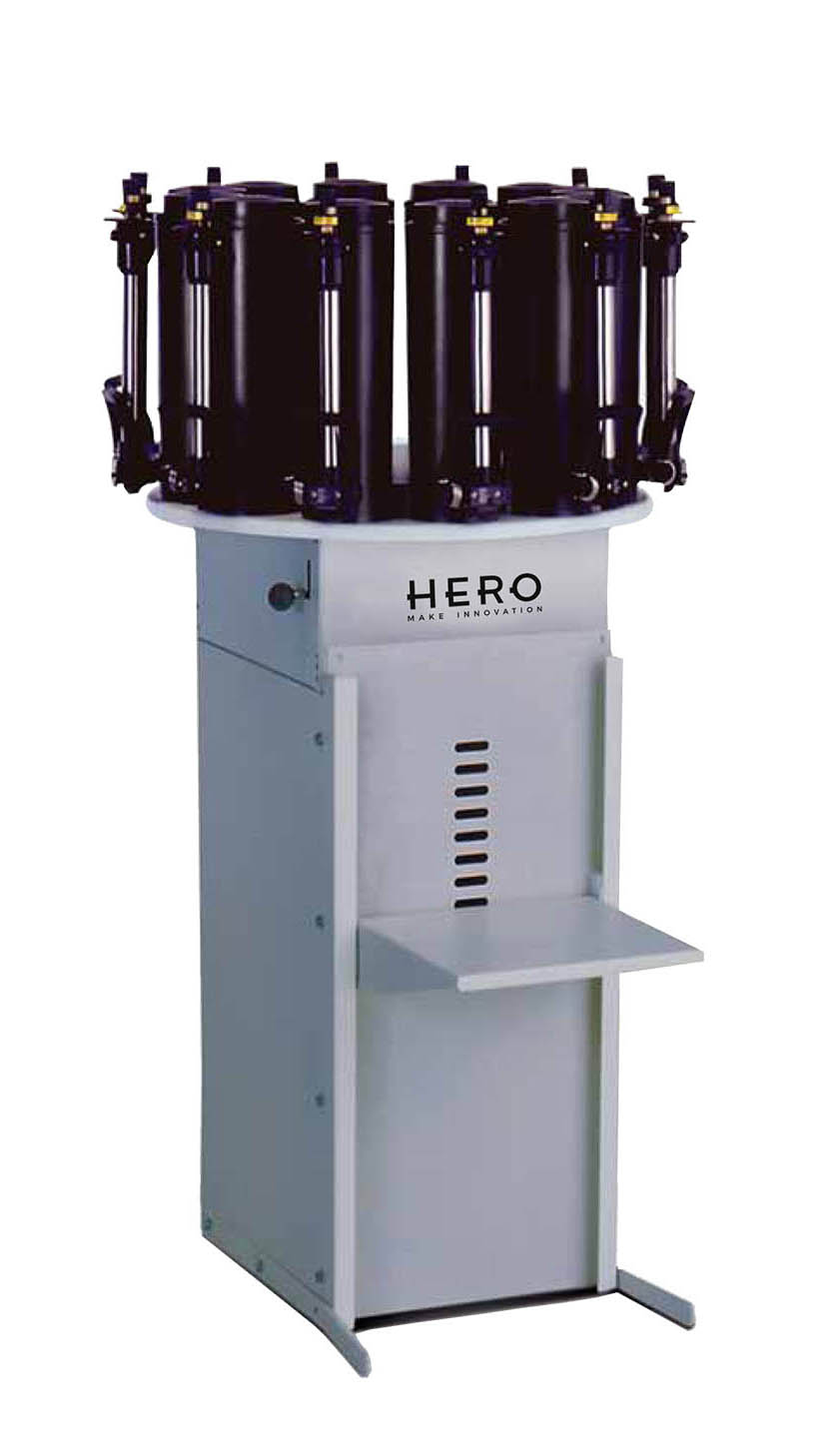 The D series manual dispenser provides high value and performance as well as a long history of quality and reliability in the market as one of the best selling manual dispensers in the world.
Available in configurations up to 16 canisters in rotary format, it can be used with universal, zero and low VOC as well as solvent based colorants.
PLUS
• Available Micro-Gauge® for optimized management of fractional dispenses
• Accu-Purge® guarantees good results in all levels of dispensing
• Preprogramed electrical colorant agitation
• Available in countertop or  floor stand versions
• Graduated gauges available with different units of measurement
TECHNICAL FEATURES
Dispensing system
Volumetric manual
Number of canisters
Up to 16
Canister capacity
2.5 qt
Canister material
Polymer nylon
Pump capacity
2 oz
Minimum dispense quantity
1/192 oz *
Unit of measurement
US oz. / US Metric oz. / ml / US Imperial oz. / Imperial oz.
Can positioning
Manual shelf
Electrical requirement
110/220 V 50/60 Hz
* With Micro-Gauge only and influenced by fluid properties