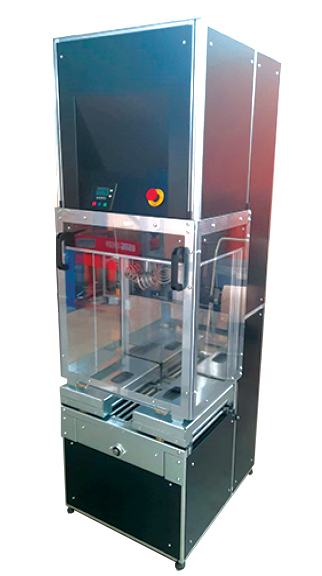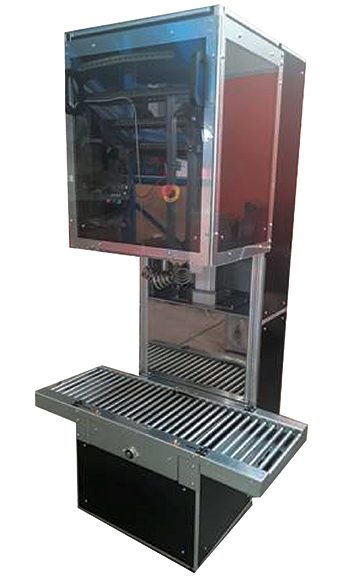 HERO introduces a fully automatic, single-head Immersion mixer for the EIFS/Coatings distributor market.
Blend a 5-gallon pail of EIFS/Textured Clad in 60 seconds or architectural paint in 30 seconds.
Note: These videos are not professionally made. They were created for R&D purposes.
But they show the movement of the impeller and the mixing action and due to the large demand for any video on this product, it was decided to include them here until proper marketing videos are available.
TECHNICAL FEATURES 
Maximum can dimensions
Ø 14.9" × H 18.9"
Minimum can dimensions
Ø 9.8" × H 7.8"
Can clamping
Manual or automatic
Mixing motor
Three-phase asynchronous 1.5 hp motor driven by a frequency converter
Mixing parameters
Smart rotational speed management, programmable by display (max 720 RPM) and integrated with vertical movement of the impeller
Mixing cycle time
Programmable by display
Cleaning of impeller
By fast replacement of impeller — 2 impellers are included
Overall dimensions
27.5" L x 27.5" W x 72" H
Weight
660 lb.
Shipping dimensions
36" L x 35" W x 79" H 728 lb.
Power supply
230/115 VAC 50/60 Hz
*Specifications subject to change without notice